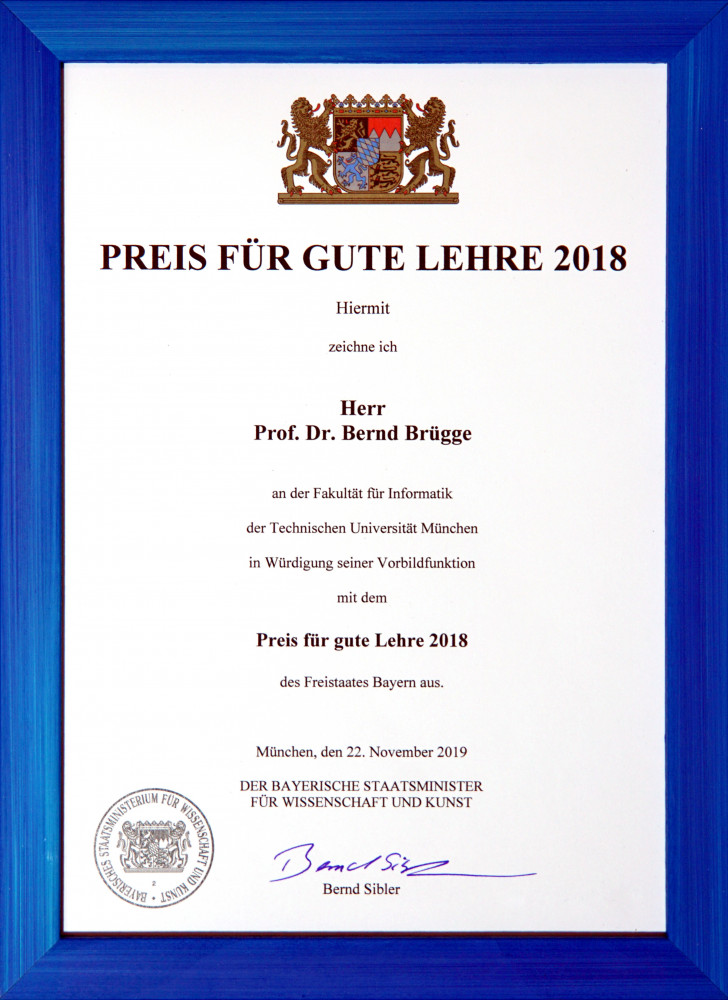 The award recognizes his work as one of the best lecturers at Bavarian universities. On 22 November 2019, Science Minister Bernd Sibler awarded the "Prize for Good Teaching" to 15 Bavarian university teachers in the Audimax of the University of Passau. One of them was Prof. Bernd Brügge.
With this award, the Bavarian State Ministry of Science and the Arts annually honors the work of the best university teachers. In addition, the award signals that teaching is on an equal footing with research tasks. The award is endowed with EUR 5000.
Science Minister Bernd Sibler pointed out the importance of teaching. The outstanding reputation of our universities is largely due to the committed and outstanding work of our university teachers. They give young people access to new worlds, complex topics and far-reaching contexts. With their work, they are companions and role models for the future designers of tomorrow!