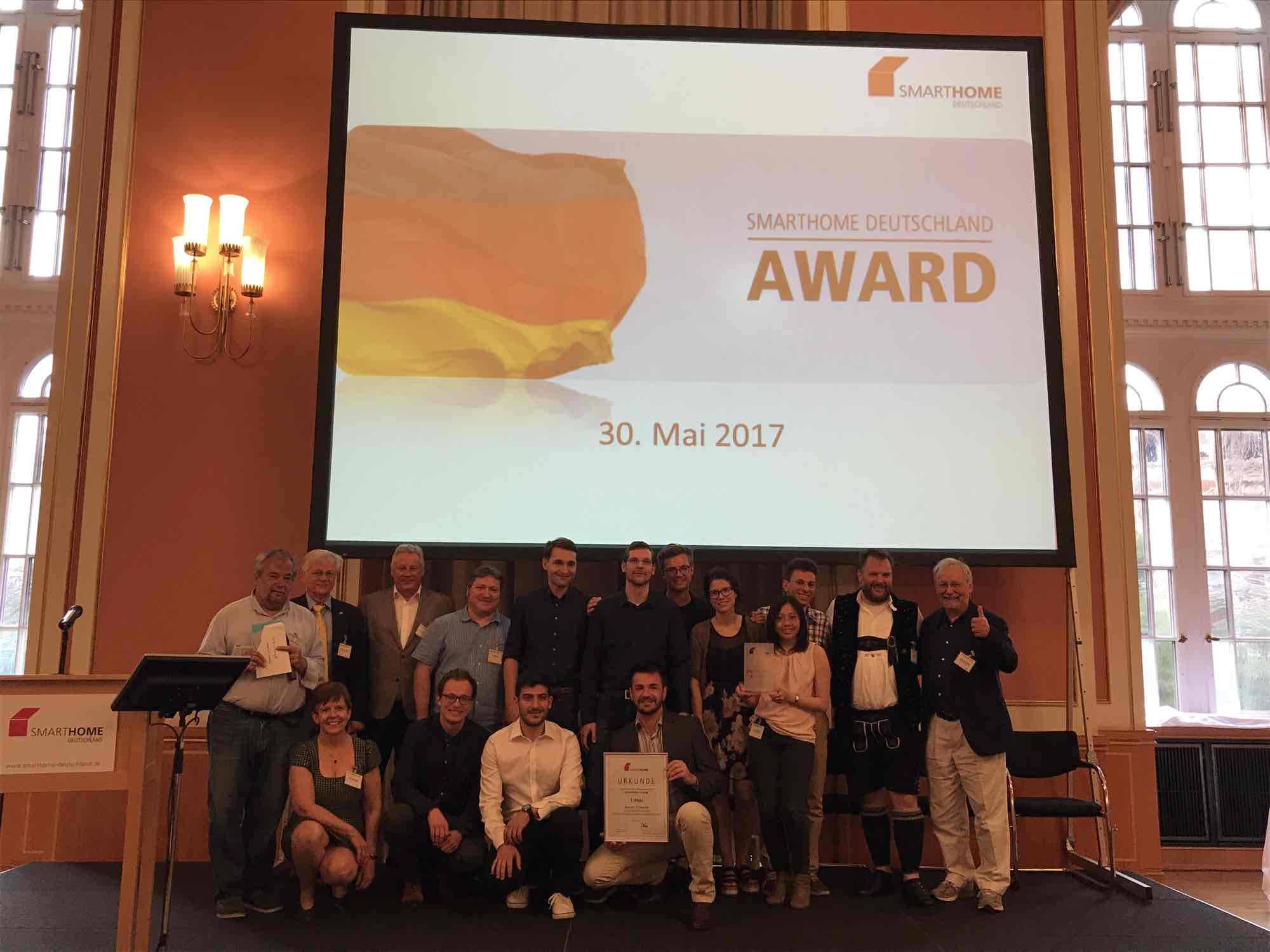 An iPraktikum team of the winter term 2016/17 got first place in the category "best student achievement" ("Beste studentische Leistung") at the SmartHome Deutschland Award 2017. The nine students worked together with iHaus AG on the topic "Efficient Energy Management in Private Households".
Within one semester, the students developed an intelligent system that automates the management of energy—an increasingly complex process. The occupants of a smart home can use an intuitively designed app to choose between four different modes. For instance, the Eco Mode ensures the environmental-friendly usage of energy by preferring solar energy and reducing non-required energy consumption to a minimum. Moreover, the occupants can apply a Vacation Mode, a High Availability Mode, and a Money Saving Mode. In addition, the system keeps on informing the occupants about the house status and provides possibilities to make manual adjustments.
As part of an all-day event on May 30, 2017, in the Rotes Rathaus in Berlin, the students presented the project and thereafter received the award for the first place. The SmartHome Deutschland initiative is supported by the Federal Ministry for Economic Affairs and Energy and represents a trade-spanning, interdisciplinary communication platform to enable information exchange between regional smart home organizations and representatives of research, development, industry, commerce, and craft.