Working together with the Child Psychology Practice Garmisch a serious game "weMakeWords" was born, where children can learn Chinese by playing together on the iPhone.
Team weMakeWords
| | | | | |
| --- | --- | --- | --- | --- |
| | | | | |
| Stephan Krusche | Ludwig Schubert | Barbara Köhler | Holger Stock | Vladislav Lazarov |
Our Client
Dr. Peter Pohl
Research Activities within Child Practice

Registred Child Psychologist and Behavior Therapist specialized in diagnosis, consulation and treatment of children, adolescents and their families with behavioral and/or emotional problems.
Accredited Supervisor for child and adolescent behavior therapists
Development of symbolic behavior Symbolic vs. performance intelligence in children Media consumption in early childhood
Supervisor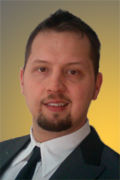 Damir Ismailović
Tel.: 089-289-18200
Email: This email address is being protected from spambots. You need JavaScript enabled to view it.

Dennis Pagano
Tel.: 089 / 289-18228
Email: This email address is being protected from spambots. You need JavaScript enabled to view it.
The Idea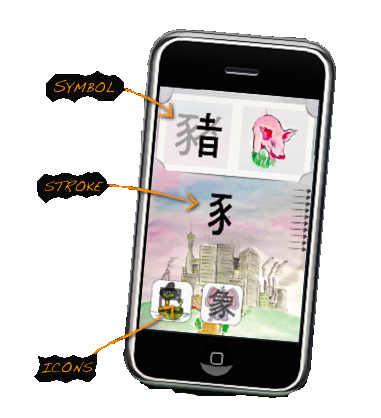 The goal of the weMakeWords-Project was the development of a collaborative game for the iPhone.

With this game children should learn Chinese by constructing Chinese characters (symbols) using their components (strokes).

They should be able to connect ad hoc and play together (and not against each other). Thus, they have a common goal (e.g. save the animals which escaped from the zoo).

The target group of weMakeWords are 4-8 years old children. Therefore a special consideration should be intuitive usability.






weMakeWords Gameplay
Accept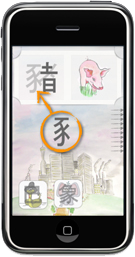 If the stroke is correct the player has to "pull" it to the symbol.
Deny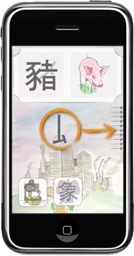 When the player decides that a stroke does not belong to his/her current symbol he/she can deny it and receive a new one.
Send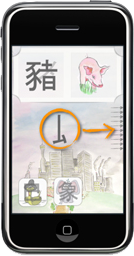 If the current stroke belongs to the symbol of another player it can be send by moving it on the player's icon.
Collaboration in weMakeWords
In weMakeWords children can reach the goal just by playing together. It is a collaborative multiplayer game where children have to help each other to achieve the common goal.
Players are constructing symbols together in a team.
The game adapts to the learning situation and to each child.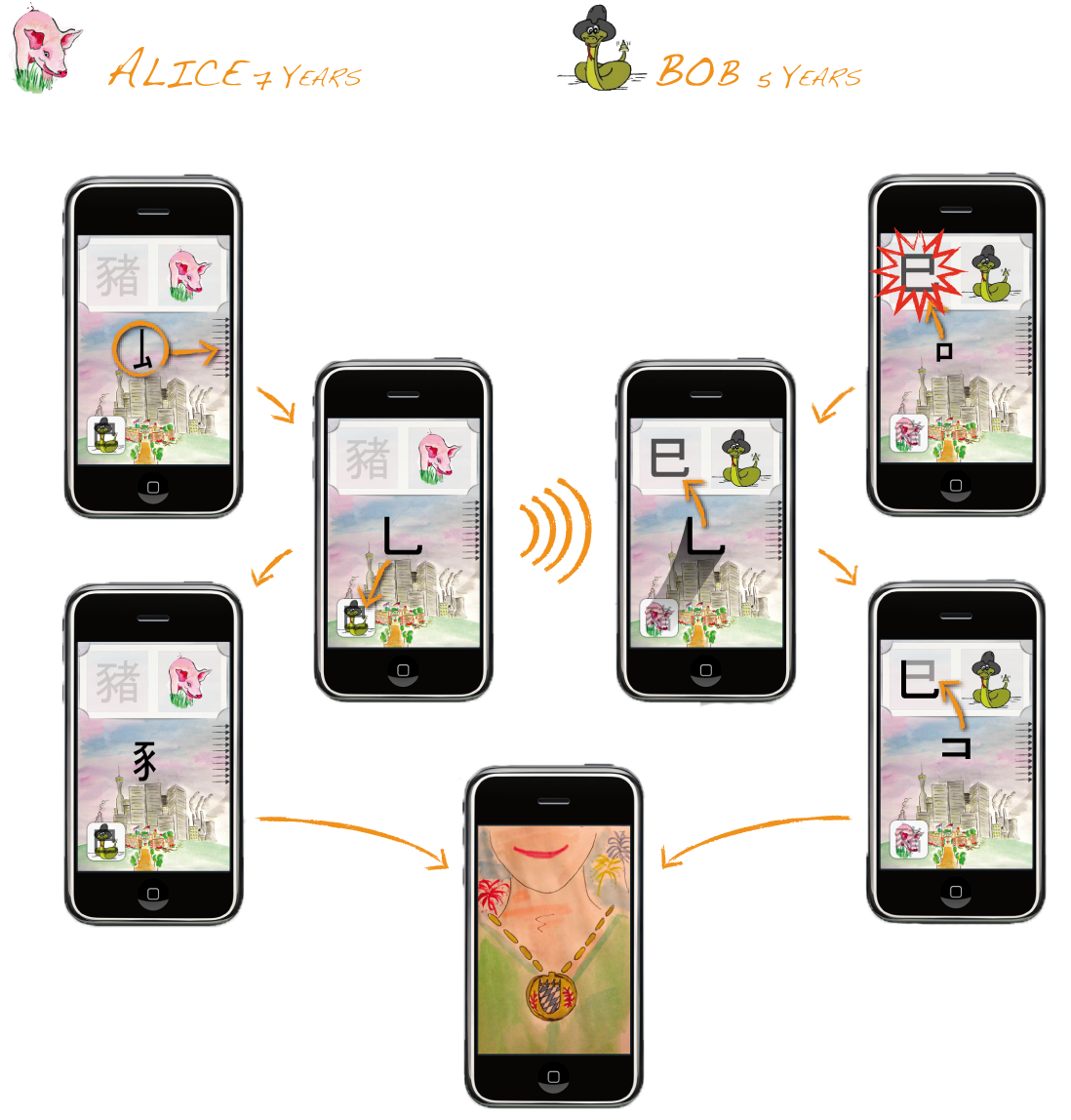 weMakeWords in Action
unser Sponsor für das Designs: www.stylestep.de