Course 2:
Usability Engineering & Ubiquitous Computing on mobile devices
Director:
Prof. Dr. Ernst W. Mayr (TUM)
Supervising professors:
Prof. Kirill Krinkin (SPbAU) and Prof. Bernd Brügge (TUM)
Assistant:
Stephan Krusche (TUM)
March 18 - 24, 2012, St. Petersburg, Russia
Goal
7 students of St. Petersburg Academic University (SPbAU) and 6 students of Technische Universität München (TUM) worked together in three international teams. They developed small mobile applications for iOS / Android in only four days and produced a trailer showing the application idea. While using lightweight agile methods like e.g. daily standup meetings, the teams focused on the rapid development of core features of their project ideas. The results of each team can be seen below.
BumpWatch
Overview
Safer Driving with BumpWatch: Our app provides you up-to-date information about the road condition on your route for safer driving and damage prevention for your car. The app tracks down the road potholes encountered by users on their way. This information is gathered on a remote server. After a pothole is discovered and marked on the remote host other users will be warned about the pothole and can avoid it. This information can also be used by road services to determine the area with most significant damage.
Features
Implemented in the first prototype:
Pothole detection with location information
Display of personally discovered potholes in current location
Tracks and displays a personal list of potholes discovered by user of the application.
Settings view
Following features will be implemented in next sprints:
Provides free, up-to-date information about potholes near the current location of the user.
Submission of discovered potholes to the remote server
Allows following configurations: detection enable/disable, transmission to server enable/disable, sound enable/disable
Export of pothole data to Google GeoAPI for integration of potholes in route calculation
Matching of new discovered potholes with existing potholes
Aggregation of potholes for different zoom levels of the map view
Team
Matthias Wieczorek

(TUM)

Regina Klauser

(TUM)

Dmitry Tolmachev

(SPbAU)

Alexander Tsyplyaev

(SPbAU)
Screenshots
Trailer
iTranslate

Overview
The simplest & fastest way to speak in a foreign tongue: With iTranslate you're able to communicate in six languages. You choose source and destination language, press a button – there is no step three. While the three-step UI allows intervention at each part of the translation process, it can also be used fully automated. One press on the record button, our text-to-speech service understands what you want to say, automatically sends it to the cloud for translation and, once the translation is back, reads it for you.
Whether you're making friends in a fancy bar in Japan, ask a stranger in St. Petersburg for the next Metro station or want to order a beer at Oktoberfest, iTranslate helps you being understood. iTranslate requires an internet connection. For best performance, please connect to Wi-Fi.
Features
Supports German, Russian, French, Italian, Japanese – and, of course, English.
Speak a sentence in a language of your choice – it will be translated and spoken for you!
Speech-To-Text powered by Dragon Mobile SDK
Automatically detects end of speech
Sophisticated Translation provided by Microsoft Bing Translator API
Text-To-Speech Voice Synthesis by Apple's private VoiceServices framework
Team
Christopher Füseschi

(TUM)

Ludwig Schubert

(TUM)

Ekaterina Zaikina

(SPbAU)

Alexander Vereshchagin

(SPbAU)
Screenshots
| | |
| --- | --- |
| | |
| iTranslate's three button UI allows you to correct every step of the fully automated process. | Currently six languages are supported, but due to our flexible architecture more are to come. Adding a new language is as easy as adding a language's ISO 639-1-ISO 3166 code to a configuration file. |
Trailer
iTravel
Overview
During a journey you usually experience many great situations and emotions that you want to keep in memory forever. However, it's hard to keep those memories alive. Taking photos is of course possible, but again, photos are just static snapshots of an event that in reality included various feelings and location specific impressions. Looking at a photo album a few months after a travel is nice, but it doesn't bring back the original feelings you had at that time.
Our application iTravel enriches pictures taken with your mobile phone by collecting as much location based information as possible. Therefore it saves the GPS location and the timestamp for each photo you take. By the end of your trip iTravel automatically generates a beautiful looking travel journal that you can have a look at on a website. This journal includes, in addition to the photos you have taken, information about the weather, wikipedia descriptions of nearby buildings, notes or even more fanciful things like the radiation level or the crime rate.
If you haven't had the time or passion to take many pictures, iTravel can even fetch some beautiful snapshots from location aware photo services like Flickr and add them to your journal. Of course you can then share your travel journal with all your friends via social networks like Facebook or Twitter to make them really envy you. Isn't it amazing?
Features
Manage your travel pictures
Take photos
Take notes
Use the gallery overview
Synchronize to server
Generate website
Share on Facebook
Team
Tobias Konsek

(TUM)

Andreas Hegenberg

(TUM)

Sergey Serebryakov

(SPbAU)

Regina Dorokhova

(SPbAU)

Yuri Korolev

(SPbAU)
Screenshots
Trailer
Directors
| | |
| --- | --- |
| | |
| (TUM) | (SPbAU) |
Assistant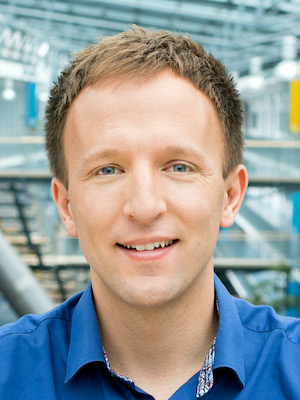 (TUM)