iPhone Praktikum 2008
The aim of this course is to teach iPhone programming with the iPhone SDK.
We will cover a variety of topics from usability engineering to new product development. As a vehicle we have defined four projects with industrial partners, providing the students with a real problem statement and the experience of communication with a real client. Our industrial partners are: The Innovation Lab of the Munich Airport, Equinux, Siemens Enterprise Communications and the University Hospital Basel.
The development of software for the iPhone is challenging, because the iPhone development kit will not yet be available when we start our course. We expect the development kit to be delivered during the course.
Projects
Munich Airport
3D CAD Visualization
equinux
The Tube Remote
Siemens Enterprise Communications
OpenScape Client
Klinikum Basel
Electronic Patient Record
Instructors
Prof. Bernd Brügge, Ph.D.

Maximilian Reiß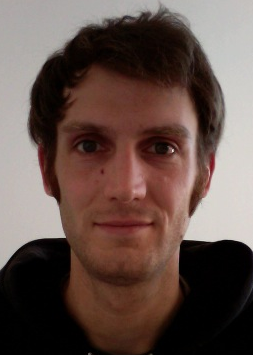 Florian Schneider