iUNICASE Modeling
Task
---
One goal of iUNICASE Modeling was to identify the core usability issues in the existing UNICASE desktop client application (e.g. issues in functionalities, UI design and the business logic) and provide solutions resolving these issues.
The iUNICASE Modeling Team ported the features in UNICASE to create Class- and  Use-Case-Diagrams and brought it to iOS devices too. In doing so, the focus of the development was creating an app with great usabilty and user experience.
Team

---
| | | | |
| --- | --- | --- | --- |
| | | | |
| Andreas Hegenberg | Benedikt Hirmer | Christian Ziegler | Hao Ji |
| | | | |
| Ilira Troshani | Paul Oelbermann | Raihanul Islam | Suleman Khan |
Result
---
In the Project Browser the user can checkout projects from the UNICASE Server. In this view the user sees all projects he has already checked out. After selecting one project the Diagram Overview pops up.
In the Diagram Overview the user can see all diagrams for a specific project. The user can also filter and sort the diagrams to dispay only the diagrams he want's to see right now. The user can open an existing diagram or press the "+" button to create a new diagram. By doing so, the user gets to the Drawing View.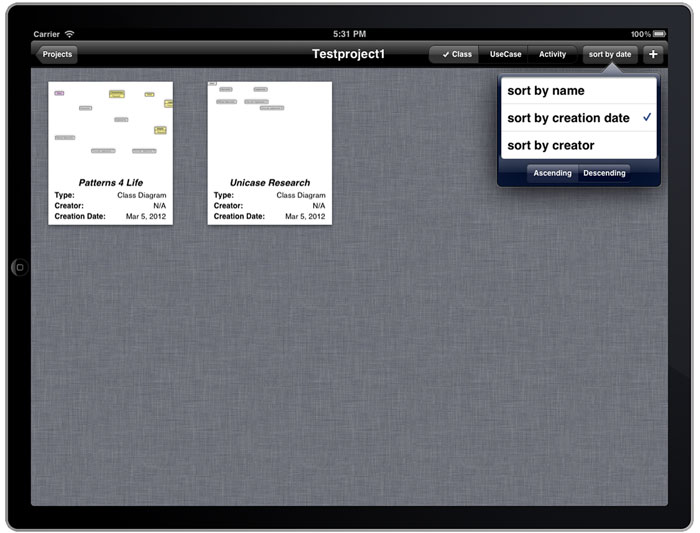 In the Drawing View the user can easily draw a UML Class- and or Usecase-Diagrams with his fingertips. After creating a diagram the user can also send it to a friend as a PDF or to another application.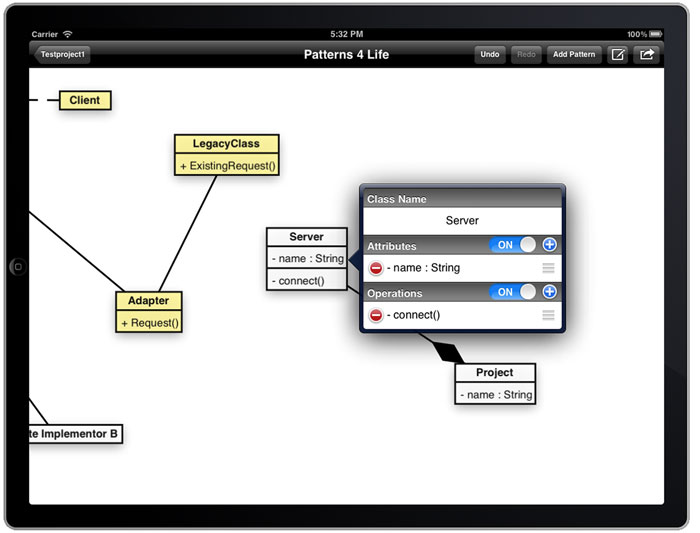 Poster
---